Our board
Crohn's & Colitis Australia (CCA) is a not-for-profit company limited by guarantee, governed by a board of directors who represent the IBD community.
Learn more about our board below.
Bruce Rosengarten
Chairman
Bruce Rosengarten has spent over 35 years in executive roles across eminent organisations, and has been living with ulcerative colitis for more than 40 years. Until mid-2017, Bruce was Executive General Manager, Commercial at Caltex responsible for all sales,marketing, innovation and convenience stores. Bruce has held senior roles at Weight Watchers (President Asia Pacific and emerging markets) at Shell (Global Vice President Retail, Marketing) where he led Fuels, Convenience stores, Loyalty, Cards, Marketing and the Shell brand globally. Prior, he was Executive Director at Crown launching Crown locally and internationally and running Tables Games. He spent over 12 years at Coles Myer running regions of Department stores and as Managing Director of World 4 Kids.
Bruce has extensive governance experience across a diverse range of organisations including ASX listed, private companies, joint ventures, industry associations and not for profit. Bruce was a Director of Jewish Care Vic 2008-15 and its President/Chair 2009-2012. He has held governance roles in not profit sector including the Singapore Jewish Welfare Board and as a Council Member of Mt Scopus Memorial College. He has also held extensive roles in industry associations including International Committee Chair National Association of Convenience Stores, Australian Institute of Petroleum, VP South Australian Retailer's Association, Rundle Mall Management Committee Member.
Bruce is the author of Passionate Leadership, runs his own consultancy and is a member of several advisory Boards: Binyan 3D Studios (Chairman), Link Financial Services (Chairman) and MadMex.
---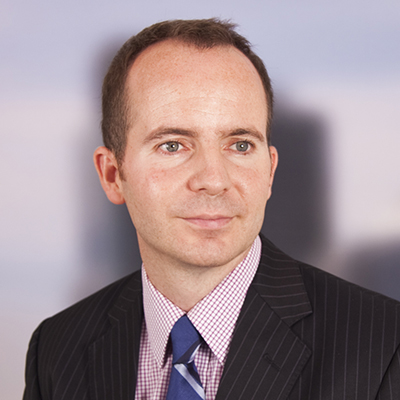 James Oliver
Director, Treasurer
James Oliver is a partner with Deloitte Touche Tohmatsu, specialising in governance, regulation, audit and risk management services to the financial services sector. He has worked in Deloitte's London, Sydney and Melbourne offices and is well connected within the business community.
James has a BSc Economics from the University of Nottingham and is a Fellow of the Institute of Chartered Accountants in England and Wales as well as a registered company auditor. He is a member of several industry working groups on matters related to regulation, internal controls and governance.
He has seen first-hand the impact IBD can have on people, and the difference CCA is making. His goal as a board member is to contribute to making what is an already well-run organisation even better, through strong risk management, compliance and oversight of financial processes.
---
Dominique Tim So
Director, Company Secretary
Dominique Tim So is a Senior Lawyer for James Cook University, having previously worked in private practice, and as General Counsel for an ASX-listed healthcare company. Dominique has a Bachelor of Laws and Bachelor of Commerce from James Cook University, is a Legal Practitioner of the High Court of Australia and Supreme Court of Queensland, and is a graduate of the Australian Institute of Company Directors course.Dominique is currently a Non-Executive Director of Container Exchange (Qld) Ltd, a joint venture between Coca-Cola Europacific Partners and Lion Co which operates the container refund scheme for the Queensland Government. She has held previous Non-Executive Directorships with the Port of Townsville Limited and Townsville Hospital Foundation.
Dominique has lived with chronic inflammatory illnesses including inflammatory bowel disease since childhood. Her goal, as a Non-Executive Director, is to contribute not just at a strategic level but also from the perspective of a long-term patient in regional Australia.
---
Paul Pavli AM
Director
Professor Paul Pavli AM trained in Gastroenterology at Concord and Royal North Shore Hospitals in Sydney and has had an ongoing interest in the basic science and clinical aspects of the inflammatory bowel diseases (IBD) since he finished his specialist training. Paul completed a Ph.D. in gastrointestinal immunology at the Australian National University (ANU) and has pursued an active research program studying the causes of IBD. Working with researchers from the ANU, he helped establish the Australian Familial IBD Register in the early 1990s, and more recently, has been studying the role of bacteria in triggering IBD.
In parallel, he has helped develop a clinical service in IBD at Canberra Hospital where patients have access to all facets of treatment including clinical trials of novel therapies and nursing, surgical, nutritional and psychological support for patients and their families. Paul has maintained an active role as a teacher and mentor for undergraduate medical students, hospital resident staff, and advanced trainees in Gastroenterology who wish to specialize in the management of IBD.
He has also served on a number of Federal and Territory government bodies and professional organizations including the Australian Drug Evaluation Committee (ADEC), now the Advisory Committee on Pharmaceutical Medicines (ACPM), the National Health and Medical Research Council (NHMRC), the Royal Australasian College of Physicians, the Gastroenterological Society of Australia and Therapeutic Guidelines.
---
Greg Moore
Director
Associate Professor Greg Moore is an IBD specialist gastroenterologist. He founded the Inflammatory Bowel Diseases Unit at Monash Medical Centre in 2006 and oversees a specialised IBD clinic. Greg coordinates a busy clinical trials unit, undertakes ongoing research and combines private practice and undergraduate and post-graduate teaching.
He is a senior lecturer in the Department of Medicine Monash University and supervises research students. Greg is also a member of Australian Inflammatory Bowel Disease Association, the peak medical IBD group, and is a sought after speaker at both scientific and public forums.
---
Daniel Teller OAM
Director
Daniel Teller OAM started his working career as a Non-Ferrous Metals commodity trader and then transitioned into the family business (Teller Group Pty Ltd).
Daniel became a Director of both the Group's businesses (Teller Automotive Group & Harlea Properties) and is today focused on the family's long term property investments.
Daniel has for many years been working with both State & Federal Governments in supplying Affordable Housing and in 2016 was Awarded an OAM for "…services to aged persons in community…"
Daniel was a launch participant in the City of Port Phillip's "Growing Affordable Housing In My Backyard", was involved with the New Directions for Social Housing – Innovation Round Table Panel and has been a member of the Community Housing Federation of Victoria.
---
Loretta Bayliss
Director
Loretta Bayliss is a graduate of the Australian Institute of Company Directors' Company Directors course. She offers an accomplished history of building successful organisations and teams through strong governance, values-based, sustainable relationships and a deep understanding of client requirements, having grown Prescience Group (Australia) from a single Australian entity to three operating entities across Australia and ASEAN, headquartered in Brisbane, Australia.
Loretta's key strengths are in the areas of:
Leadership Development
Workforce and Succession Planning
Strategic & Operational Risk Planning
Business and Technology Governance & Alignment
Prior to founding Prescience, Loretta held senior roles with large, internationally headquartered ASX listed commercial and technology consulting organisations. In these roles, she rapidly established credence as a successful leader of complex, corporate wide client projects, with a demonstrated mix of business savvy, technical knowledge and client and stakeholder relationship management skills.
Loretta has been an active and involved supporter of and fundraising volunteer for Brisbane based Act for Kids since 2008, and is also a strong supporter of the Cure Brain Cancer Foundation.
---
Kara Ward
Director
Kara Ward is a digital experience strategist and marketer. She has over 25 years experience designing and leading transformation programs for start-ups, joint ventures, non-profits, government agencies, and global corporations.
As one of the early pioneers of digital, Kara launched significant brands in the Australian market including Microsoft, Telstra, and Nine Digital. She has brought new products and services to market, and established profitable revenue streams for multinationals such as Macquarie Bank, Westpac, Merrill Lynch, and Insurance Australia Group.
Kara has worked for the top two globally ranked leaders in digital, Accenture Interactive and Wunderman, and instructed the business leaders of tomorrow at General Assembly. She runs a digital strategy and management consulting business. Kara has family and friends living with Crohn's disease.
---
Lisa Belcher
Director
Lisa Belcher is a seasoned leader with 20 years experience in sales and marketing. She has lived and worked in both the Australia and the US while serving markets across the Asia Pacific region. Her work has spanned family businesses to multi-national corporations. Lisa has a Master of Business Administration from Columbia Business School in New York City.
Lisa currently works as a Vice President of American Express and leads the small and medium merchant team for Australia and New Zealand. She is responsible for the vision, strategy, and engagement of this important and growing customer base.
Lisa has lived with Crohn's disease since 2017 and proudly uses an ostomy.
---
Bruce Goodwin
Director
Bruce Goodwin has more than 35 years of experience in the Global Biopharmaceutical industry having previously been employed by the Janssen Pharmaceutical Companies of Johnson & Johnson. His tenure with Janssen included more than a decade in General Management roles including Managing Director Janssen Australia & New Zealand, as well as President & Representative Director Janssen Japan. He has overseen significant commercial success, and he has deep experience in organizational strategy as well as building and engaging talent.
Bruce is a respected Industry Leader and is currently a Selected Director and Board Member of Medicines Australia Limited. Whilst in Japan he served as the Vice Chair of the Japan Based Executive Committee of the Pharmaceutical Research and Manufacturers of America (PhRMA).
Through his multiple non-executive Director roles, Bruce seeks to contribute to the development of innovation in healthcare and equality of access to treatments. He was appointed Director and Board member of the Australian Genomic Cancer Medicine Centre Limited (Omico) in 2018, Rare Cancers Australia Limited in 2020, and most recently Delica Therapeutics Pty Limited in 2021.
He holds a Bachelor's Degree in Economics and a Masters Degree in Business Administration from Macquarie University, and is also a graduate of the Australian Institute of Company Directors.
---
Belinda Dimovski
Director
Belinda Dimovski has a proven track record innovating strategic and service initiatives across three diverse sectors: telecommunications (Optus Communications), pharmaceutical (Pfizer Consumer Healthcare) and health service delivery (Weight Watchers). She is a values-driven individual who is excited by a challenge, is motivated by people and has fallen in love with making a difference. As a Customer Experience advocate, Belinda believes that supporting an organisation to be more consumer-centric (be it a product, service or an experience) leads to better outcomes for the consumer and therefore a more engaged organisation in a state of continuous improvement. She has a comprehensive background in leading a multichannel service delivery organisation that includes digital, face to face, call centre and global solutions.
As Director of Engagement and Support at Australian Red Cross, Belinda is responsible for all fundraising and partnership activity, marketing and communications including government relations, media and PR. Her remit extends to the retail shops and she is CEO of the Red Cross RTO delivering First Aid and related training. She has introduced customer experience, data science and digital products team to the organisation.
Belinda is a Maths and Finance graduate and recently completed post-graduate studies, Leading an Organisation through Dynamic Environments at [email protected] and Leading Digital Business Transformation at IMD Business School. She is a Telstra Business Women's Award NSW finalist 2020, was named in the CMO50 2021 and is Co-Chair of the CX Collective. She is NED of Fundraising Institute of Australia (FIA) and Australasian Reporting Awards (ARA) and member AICD.